MICHAEL JAY CRESSWELL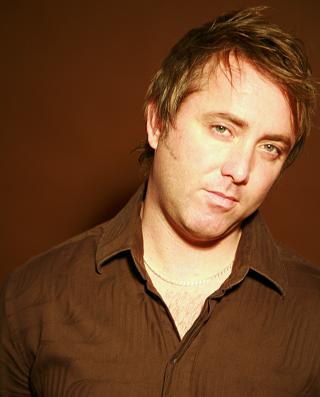 Singer, songwriter and keyboard player
MICHAEL JAY CRESSWELL was born and
raised in England, but lives in France these
days. (He also spent several years in Greece,
and has performed in Cambodia and in the
USA, so he's been around and seen a lot.)
A very talented artist who began studying
piano at the age of eight, Michael also took
singing lessons early on. Cresswell's music
is an original blend... with rock, pop, soul,
and even a little bit of country in the mix.
He spent a month here in Music City not
long ago, recording his Wild Oats Records
debut CD with producer Steve Haggard
and a band of truly world-class musicians.
The CD, entitled "It's Time", has just been
released... and it's one excellent album!
Hear a clip from Michael's new CD below.
MICHAEL JAY CRESSWELL / IT'S TIME
1. It's Time
2. Katie Sue
3. Piece Of My Soul
4. Come On And Please Me
5. Hard To Say I'm Sorry
6. Tellin' It From My Heart
7. Like What I See
7. Katie Sue
8. Get Back
9. Each Time
10. Lo And Behold
11. Allez Le Mans