Jacob's Ladder Festival
** Steve Haggard & The Rangers **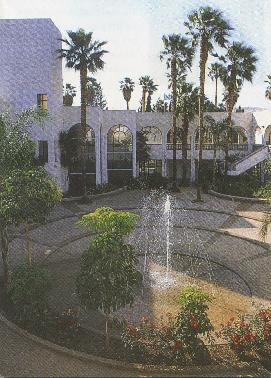 Here at Wild Oats Records,we've put together 40 overseas
tours in the past decade. But no Wild Oats artists had ever
performed in the Middle East... until May 2000, that is, when.
Steve Haggard appeared at the 24th Jacob's Ladder Festival,
by the Sea of Galilee in Israel. Steve was joined by his great
European touring band, The Rangers (Morten Donslund, Nils
Tuxen and Gregor Forte), who flew over from Copenhagen.
Rounding out the line-up were Gail Lloyd (of the Wild Oats
act Gail & The Tricksters) and Israeli drummer Shay Vishky.
It was a memorable six days.
The Jacob's Ladder Festival took place at Karei Deshe, by
the Sea of Galilee. (The band stayed in the building pictured
above; the stage was outdoors, directly behind the building.)
The festival itself was a great success. Steve & the Rangers
performed on both Friday night and Saturday afternoon,
After the festival ended, they spent several more days in
Israel; hanging out in Jerusalem, visiting many historical
and religious sites, and thoroughly enjoying themselves.
Special thanks to the band's unofficial hosts,Joshua
& Gayla Goodman, and to festival organizers Menachem
& Yehudit Vinegrad for their wonderful hospitality !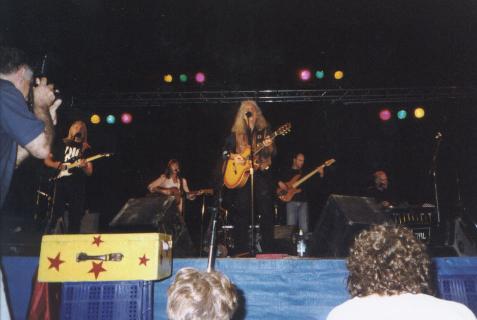 The crowd begins to gather early on Steve Haggard & The Rangers onstage
friday afternoon. The Sea of Galilee Friday night. From left: Morten, Gail,
is in the background, Steve, Shay (hidden),Gregor and Nils.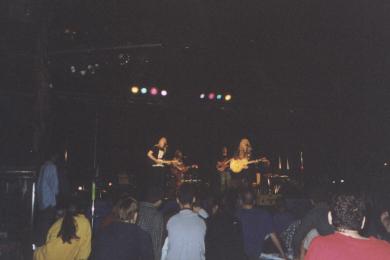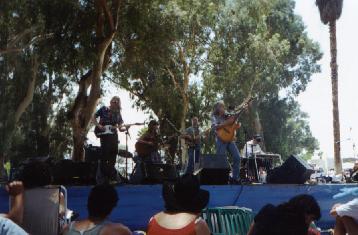 Another shot from Friday night... and one from Saturday afternoon.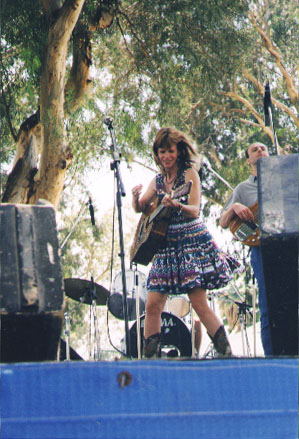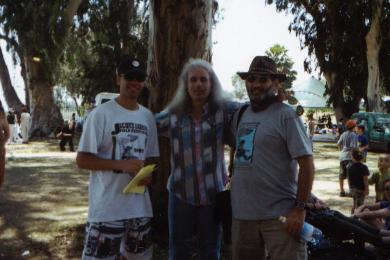 Gail onstage Shay, Steve and Menachem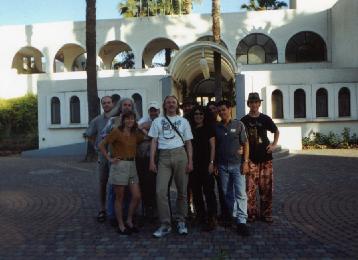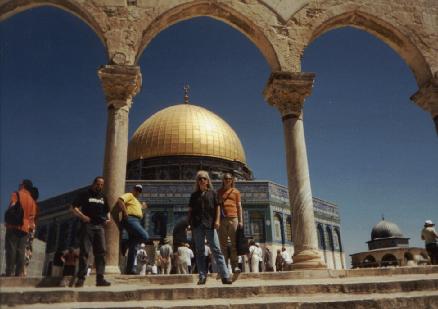 From left: Gregor,Steve, Gail, Nils, Joshua, Nils,Steve and Morten at
Morten and the Vinegrad family in the Dome of the Rock in Jerusalem.
front of Karei Deshe.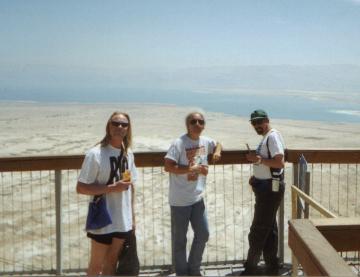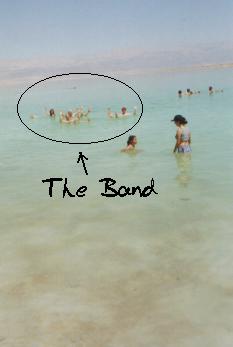 Morten,Steve and Joshua atop Masada, The Band in the Dead Sea,
with the Dead Sea in the background. the lowest point on Earth.