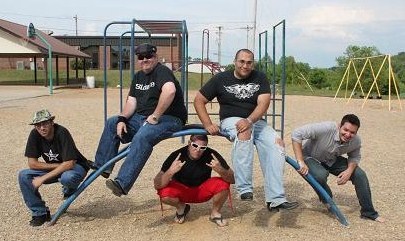 The band Jaynetown consists of Darin Connors
(vocals), Dwayne Hamblin (guitar/keyboards),
Ricky West (guitar), James West (bass) and
Johnathan Sherman (drums). They split their
time between Tennessee and Kentucky, and
as you'll hear, they've got a very interesting
that mixes a few different genres together.
You've gotta like "The Beer Song"!
Sample a bit of Jaynetown's music below!
JAYNETOWN
Words & Music by Jaynetown
Produced by Steve Haggard
Engineered by Andrew Hooker
Mixed by Andrew & Steve