GIG MICHAELS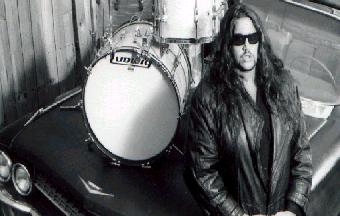 A veteran of several successful bands, Gig Michaels
has now launched a career as a solo artist. Originally
from North Carolina, Gig is based in Nashville these
days. He is a powerful and distinctive vocalist, a fine
songwriter and guitarist, and an exciting performer
onstage. Gig's music is a hard-rockin' mix of styles,
including Southern rock, blues and R&B. His many
talents are showcased on his new Wild Oats Records
CD single, which was produced by Steve Haggard.
Gig will be back in the studio shortly to complete
his full CD, Face Value.
1. Little Pill Called The Truth
2. Sometimes
Songs written by Gig Michaels
for bookings/info, contact:
gigmusic@bellsouth.net