click link to return to Photo Gallery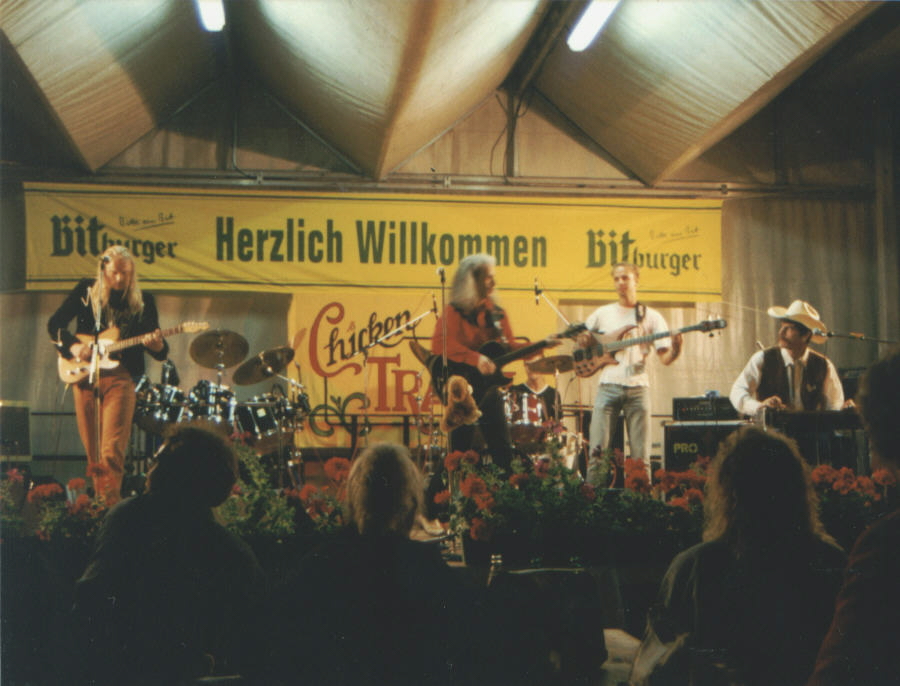 Steve Haggard and his fine European touring band, the Rangers,
performing in Namedy, Germany. This gig took place outdoors
in the courtyard of a beautiful castle, Burg Namedy, home of the
Prince and Princess von Hohenzollern. The band, from left to
right: Morten Donslund, Steve Haggard, Groenne (hidden),
Morten Tandrup, Paul St. Clair.