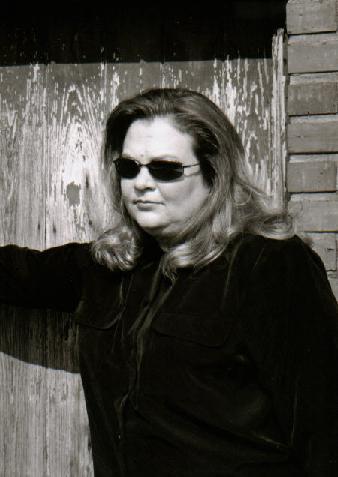 Singer, songwriter and piano-player Melissa Sigler
is featured on Four Aces, the first CD release in our
Wild Oats Records blues series. Melissa, who hails
from Lake Charles, Louisiana, but now lives here in
Nashville, has four of her fine original songs on the CD.
She describes her music as "rock/jazz/pop-flavored
blues, Chicago speakeasy meets New Orleans blues",
and it's as good a label as any for her soulful, down-
home blend of styles. A versatile singer who can really
belt out the rockin'numbers and croon the laid-back
ones, she was named Emerging Blues Artist of the Year
by OffBeat magazine in New Orleans... and when you
hear Melissa's music, you'll know why !
Listen to a Melissa Sigler MP3 clip below
Four Aces (Wild Oats Records)
**** MELISSA SIGLER
1. ZYDECO (M. Sigler)
2. LIGHT ON IN THE KITCHEN (M. Sigler)
3. BACK TO THE BAYOU (M. Sigler)
4. MERRY CHRISTMAS BABY (M. Sigler)
**** EDDIE KIRKLAND
5. TELL ME WHO (E. Kirkland)
6. I'M A MAN (E. McDaniels)
7. WALKIN' ON MY WAY TO MIAMI (E. Kirkland)
8. EVERY DAY I HAVE THE BLUES (P. Chatman)
**** BILLY F. OTIS
9. TOMBSTONE BLONDE (B. Fotis/M.Ault)
10. I DON'T LOVE YOU (B. Fotis/M. Ault)
11. I'M READY (W. Dixon)
12. SHE'S COMIN' ROUND (B. Fotis/M. Ault)
****WILLIE FOSTER
13. READY FOR THE BLUES (W. Foster)
14. GOIN' TO ST. LOUIS (W. Foster)
15. MY LIFE (W. Foster)
16.LET 'EM TALK (W. Foster)
Produced by Steve Haggard
Engineered by Randall Merryman
Mixed by Randall & Steve
for information, contact:
info@wildoatsrecords.com