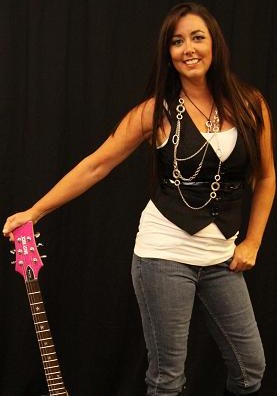 APRIL SMITH HOGUE is a talented
singer/songwriter from California
who recently traveled to Nashville
and recorded with us for the first
time. One of April's original songs,
Anywhere But Here, is included on
our Wild Oats Records 2010 Sampler
CD, and we look forward to working
with her again before too long. She
describes her sound as "country...
with a twist of pop", and we think
you'll enjoy her music.
Sample a bit of April's music below!
Words & Music by April Smith Hogue
Produced by Steve Haggard
Engineered by Andrew Hooker
Mixed by Andrew & Steve