JEFF CALLAHAN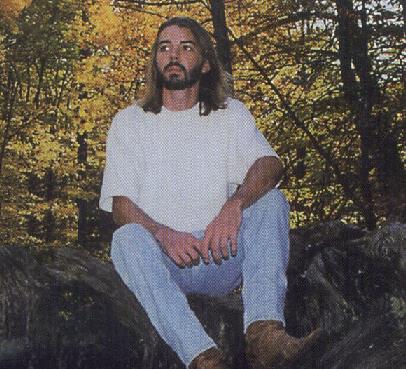 click here for music clip
(Red Haired Angel)

click icon to download free RealPlayer
Singer/songwriter Jeff Callahan lives in Northern New Jersey.
"I have always tried for a bare, uncluttered sound," says Jeff,
whose music is an acoustic, folk-based blend that can best be
described as "Celto-Gothic Folk" ... for lack of a better term.
This, his debut CD, was recorded here in Nashville with our
Team Oat production staff. Among his several talents, Jeff
is a truly original lyricist, influenced as much by novelists
and poets as by songwriters. In addition to performing with
his band in the Northeast, where the CD is picking up airplay,
Callahan is currently working on a book of poetry. To buy
Havens, Haunts and Hollows, visit our CDs & Merchandise
page by clicking on the link below.
Havens, Haunts and Hollows
1. The Watershed
2. Where You've Been
3. When The Devil Came Down
4. Central Avenue Lullaby
5. Two Hundred Miles
6. Dance With Her
7. Come Up The Stairs
8. Red-Haired Angel
9. Mother Told Me So
10. Before We Said Goodbye
All songs by Jeff Callahan,
except #7 (Traditional),

Produced by Steve Haggard
Recorded by Eric Pittarelli
Mixed by Eric & Steve
For bookings & information, e-mail Jeff Callahan at: jpaulcal@netzero.net