STEVE HAGGARD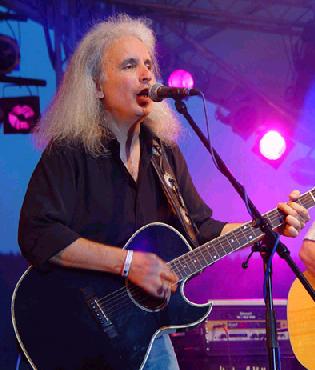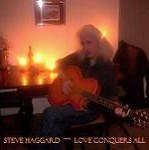 New CD: Love Conquers All
Order Now !
Steve Haggard is a multi-talented singer, songwriter, musician
and producer who those in the know consider one of the great
unsung artists of recent years. His thoroughly original sound --
which blends rockin', honky-tonk country and blues flavored
with a little rockabilly and folk -- represents genuine American
roots music at its best. A distinctive singer, excellent songwriter
and fine musician, Steve has done 50+ overseas tours, and has
won a legion of fans worldwide. (He will be performing again
in Europe during the summer of 2009.) And in recent years,
his work in the studio here in Nashville with dozens of artists
has earned Steve a reputation as one of the very best producers
around. All of his Wild Oats Records CDs releases, including the
brand-new one, Love Conquers All, can be found (and purchased!)
by clicking here... and you can listen to Steve's music below.
Steve Haggard: Love Conquers All (Wild Oats Records)
1. Mysterious Ways, Part III
2. Trust In Love
3. Might Have To Die (To Make You Miss Me)
4. If She Only Had A Heart
5. Renegade
6. Cheatham County Blues
7. Let's Have Another Glass Of Wine
8. Mysterious Ways, Part II
9. Same Old Ghost
10. Gonna Make A Believer Out Of You
11. A Thousand Miles Away
12. Forever Young
We'll be adding a clip from Love Conquers All soon... in the meantime, here are a couple
of MP3s from Steve's previous CD, Mysterious Ways.
Feel So Fine
Ghost Town

All songs by Steve Haggard; except #5
by Warren Zevon, and #12 by Bob Dylan.
Produced by Steve Haggard.
Engineered by Randall Merryman.
Mixed by Randall & Steve.
For bookings & information, contact:
info@wildoatsrecords.com