Kimberly King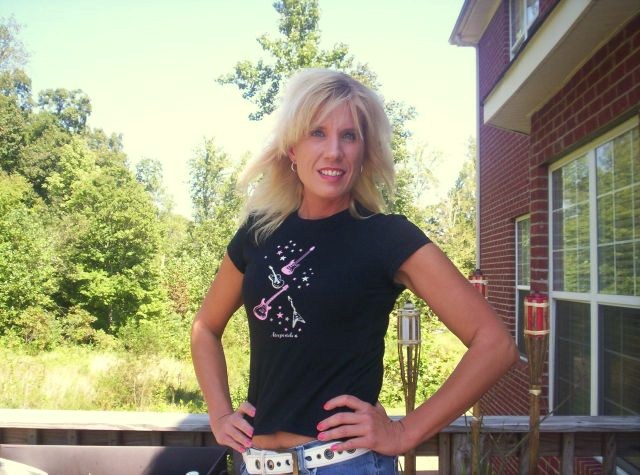 Like so many other hopefuls down through the years,
talented singer/songwriter Kimberly King followed her
musical dream, and picked up and moved to Nashville.
Arriving in town in 2000, Kimberly made faster progress
than most, and soon signed with Wild Oats Records and
become part of our label's first "New Artist Series" CD.
Her four fine songs on that CD, Tomorrow The World,
revealed this excellent new artist's vocal and songwriting
abilities. Her music contains elements of country, blues
and pop; but true to the Wild Oats tradition, Kimberly
doesn't sound like anyone else... her style is her own.
King's contributions to the CD have always received
a very favorable response. (Journalist Melissa Rowe
wrote that "Kimberly's singing gives me chills"....)
The good news is that Kimberly King has begun work
on a brand-new Wild Oats Records recording project,
to be released later in 2009. Give her a listen below.
| | | |
| --- | --- | --- |
| Like to buy Tomorrow The World ? Just | click here | . |
Tomorrow The World (Wild Oats Records)
1. Kimberly King: Angels
| | | |
| --- | --- | --- |
| 2. Kimberly King: | Storm | (music clip) |
3. Kimberly King: Tennessee
4. Kimberly King: Too Bad To Be True
5. Bill Clark: If I'd Known You Felt This Way
6. Bill Clark: Back In The Picture
7. Bill Clark: Rock It Right
8. Bill Clark: The Garden
9. David James: Texas
10. David James: With Him
11. David James: Sometimes
12. David James: Just Ain't True
Produced by STEVE HAGGARD
Recorded by ERIC PITTARELLI
Mixed by ERIC & STEVE
For information, contact: