Frank "Andy" Starr


~1932 - 2003 Rest in Peace, Frank Starr~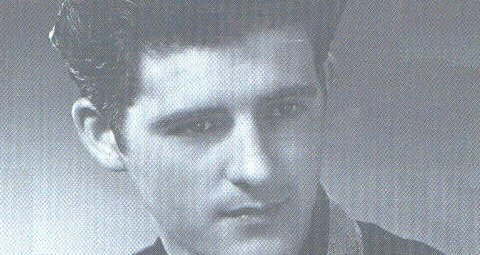 1950s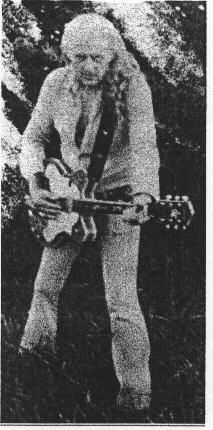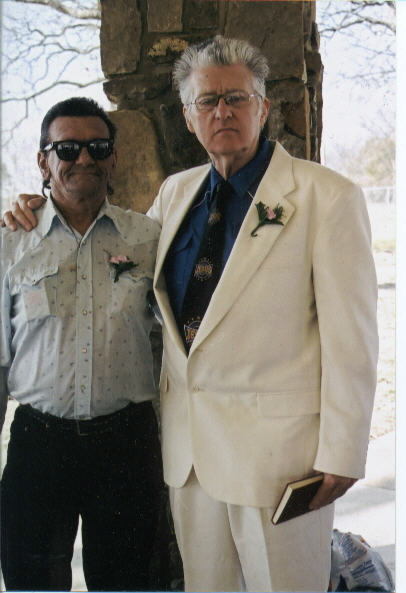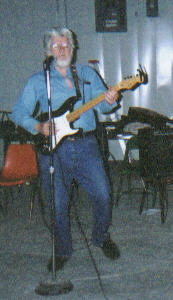 1996 1999 2002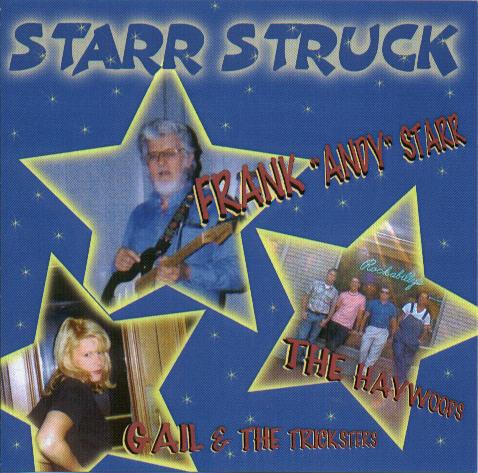 Starr Struck
for reviews/feedback on Starr Struck click on quote:
This is one of the CDs that puts the fun in
owning a rockabilly station..."
Don Freeman, Rockabilly Radio.
Frank "Andy" Starr -- he became "Andy" because there was
was already a singer named Frankie Starr -- cut some of the
finest rockabilly tracks of the 1950s for the MGM, Lin and
Holiday Inn record labels. No less than 45 years later, the
Arkansas rocker known as The Ultimate Rebel returned to
Nashville in the summer of 2002 to record what was to be
his final album. Working at "Oat Central" with producer
Steve Haggard and a stellar crew of musicians, Starr cut
11 great tracks, including several new originals. Frank's
life was as colorful as it was unusual... born in the Ozarks,
he lived in hobo jungles as a teenager, fought in the Korean
War, had his own rock 'n' roll revue (including strippers !) in
Alaska, ran for President of the United States a couple of times,
and was elected to the Rockabilly Hall of Fame.
Four rockin' songs from those last recording sessions are now
available on the Wild Oats Records rockabilly sampler CD,
Starr Struck... and as you'll hear, Frank Starr unleashes a raw
intensity undiminished by the passage of the years. The seven
remaining never-before-heard tracks will be released -- along
with the four from Starr Struck -- in the autumn of 2011 on a
CD to be called The Rockin' Return Of Frank "Andy" Starr.
Sadly, Frank "Andy" Starr passed away in the fall of 2003
at age 70. Another legend is lost to us, but his music lives on
in these vibrant songs. Listen to an MP3 clip of one of Starr's
recent recordings below... and to buy a copy, click here.
Click here to read Steve Haggard's interview about the 2002 sessions.
STARR STRUCK (Wild Oats Records)
1. FRANK "ANDY" STARR Dickson Street Blues
2. FRANK "ANDY" STARR Santa Is A Rocker
3. FRANK "ANDY" STARR I May Be Used...
4. FRANK "ANDY" STARR/GAIL LLOYD Round And Round
5. GAIL & THE TRICKSTERS Barkin' Up The Wrong Tree
6. GAIL & THE TRICKSTERS Suffered Enough
7. GAIL & THE TRICKSTERS Tom Cat Blues
8. THE HAYWOODS I Want A Gal
9. THE HAYWOODS Rockin' Rollin' Stone
10. THE HAYWOODS 1000 Miles Away
11. THE HAYWOODS That Cash Number In E
Produced by Steve Haggard
Engineered by Randall Merryman
Mixed by Randall & Steve
For bookings and information,
e-mail us at: info@wildoatsrecords.com